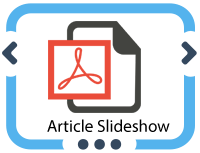 ---
Download citation:
BibTeX
|
RIS
|
EndNote
|
Medlars
|
ProCite
|
Reference Manager
|
RefWorks
Send citation to:



---
Ahmadi Lahijani M J, Kafi M, Nezami A, Nabati J, Erwin J E. Effect of CO2 Enrichment on Gas Exchanges, Biochemical Traits, and Minituber Yield in Potato (Solanum tuberosum L.) Cultivars. JAST. 2019; 21 (4) :883-894
URL:
http://journals.modares.ac.ir/article-23-15834-en.html
1- Department of Agrotechnology, Faculty of Agriculture, Ferdowsi University of Mashhad, Islamic Republic of Iran.
2- Research Canter of Plant Sciences, Ferdowsi University of Mashhad, Islamic Republic of Iran.
3- Department of Horticultural Science, University of Minnesota, 305 Alderman Hall, St. Paul, MN 55108, USA.
Micro-propagated potato plantlets (cvs. Agria and Fontane) were grown in growth chambers under controlled conditions to determine the effect of different levels of CO2 concentrations (400 vs. 800 µmol mol−1) on physiological and biochemical traits and yield of minitubers, at the Ferdowsi University of Mashhad, in 2015. Irrespective of the cultivar, the elevated CO2 significantly increased Net photosynthesis (Np) and leaf Dark Respiration (RD) compared to the control at 34 and 57 days after transplanting. Higher Np under the elevated CO2 resulted in a higher accumulation of leaflet starch and soluble sugar content. The elevated CO2, compared to the ambient, induced allocation of more dry matter to the underground parts, especially tubers. CO2 Enrichment did not significantly affect the number of tubers and mean tuber weight, however, the elevated CO2 increased yield of Agria and Fontane by 17 and 39%, respectively. The yield of Fontane was increased more than Agria when exposed to elevated CO2, mainly due to greater mean tuber weight than tuber number. The number of large size tubers increased under elevated CO2. The results showed that the greater mean tuber weight might affect tuber yield more than the number of tubers. Our findings suggest that rising levels of CO2 in minituber production systems could be beneficial to improve productivity and tuber yield.
Article Type:
Research Paper
| Subject:
Agronomy
Received: 2017/09/12 | Accepted: 2018/07/10 | Published: 2019/06/25
---
---