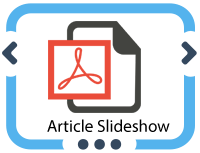 ---
Download citation:
BibTeX
|
RIS
|
EndNote
|
Medlars
|
ProCite
|
Reference Manager
|
RefWorks
Send citation to:



---
1- Department of Applied Biology, Ambo University College, Ambo, Ethiopia.
2- Department of Biology, Addis Ababa University, Addis Ababa, Ethiopia.
Native phosphate solubilizing bacteria (PSB) were isolated from four areas (Ankober, Keyt, Mehalmeda and Molale) of Ethiopia to study their effect on releases of soluble phosphorus from insoluble P sources. The highest bacterial number was found at Keyt (2.6103 g-1soil) and the least at Molale (15 g-1soil). Five efficient PSB were selected for further study based on their ability in forming a higher clear zone diameter than the other isolates. These isolates were identified based on phenotypic characters as Pseudomonas sp. Anb-105, Meh-008, Meh-101, Meh-303 and Meh-305. The phosphate solubilizing efficiency of these five isolates along with Jim-41 isolate from the National Soil Research Centre were studied using different P sources [Tricalcium Phosphate (TCP), Egyptian Rock Phosphate (ERP), Bikilal Rock Phosphate (BRP) and Old Bone meal (OB)] in an incubation study. The results revealed that all the PSB isolates significantly (P 0.01) solubilized a higher amount of TCP, ERP and OB over the uninoculated control. The highest amount of solubilization was achieved for TCP with Meh-305 (39 mg per 50 ml) followed by ERP with Meh-101 (31 mg per 50ml) at pH 3.82 and 3, respectively. Although Meh-008 and Jim-41 isolates solubilized significant amount of BRP during the 20 days of incubation, the soluble P obtained was very small as compared to other P source tested.
Subject:
Soil Science
Received: 2010/01/24 | Accepted: 2010/01/24 | Published: 2010/01/24
---
---