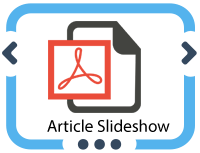 ---
Download citation:
BibTeX
|
RIS
|
EndNote
|
Medlars
|
ProCite
|
Reference Manager
|
RefWorks
Send citation to:



---
Hedayat Evrigh N, Miraei-Ashtiani S R, Moradi shahrebabak M, Khalkhali Ivrigh R, Pourasad K. Molecular Assessment of Genetic Diversity in Dromedaries and Bactrian Camel Using Microsatellite Markers. JAST. 2018; 20 (6) :1137-1148
URL:
http://jast.modares.ac.ir/article-23-20118-en.html
1- Department of Animal Science, Faculty of Agricultural and Natural Resource, University of Mohaghegh Ardabili, Ardabil, Islamic Republic of Iran.
2- Department of Animal Science, Faculty of Agriculture and Natural Resources, University of Tehran, Karaj, Islamic Republic of Iran.
3- Department of Animal Science, Sari Agricultural Sciences and Natural Resources University, Sari, Mazandaran, Islamic Republic of Iran.
Dromedary and Bactrian camels are two species of camel in Iran that have ecological adaptation to cold and hot desert area, respectively. They play an important role in the life and food security of nomadic tribes. The present study was conducted to investigate genetic diversity of 180 Iranian camels using microsatellite markers. In a panel of 20 microsatellite markers, we observed 214 alleles with a mean number of 10.7 alleles per locus. All loci exhibited PIC values more than 0.7. The genetic differentiation values (FST) per locus was different from 0.01 to 0.039 with an average of 0.021 across all loci. The estimate of genetic differentiation level between all Iranian camel populations in this study was low (FST: 0.008-0.021). High gene flow between populations was also observed. Phylogenetic tree illustrated that the highest genetic distance was between Bactrian and dromedary camel from YaD. However, the results of the present microsatellite analyses showed close genetic relationship in the studied populations. All of the population-locus combinations showed significant deviations (P< 0.01) from Hardy-Weinberg equilibrium.

Article Type:
Research Paper
| Subject:
Agricultural Economics/Agriculture Marketing and Supply Chains
Received: 2016/08/11 | Accepted: 2017/12/13 | Published: 2018/11/15
---
---
---