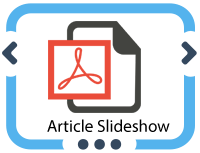 ---
Download citation:
BibTeX
|
RIS
|
EndNote
|
Medlars
|
ProCite
|
Reference Manager
|
RefWorks
Send citation to:



---
1- Department of Poultry Science, Faculty of Agriculture, Tarbiat Modares University, Tehran, Islamic Republic of Iran.
2- Razi Vaccin and Serum Research Institute, Karaj, Islamic Republic of Iran.
Campylobacter is known to be one of the most common causes of human intestinal disorders. Since poultry are known to be the main reservoirs for this pathogen, decreasing this bacterium in intestinal tract could be beneficial in reducing contamination of poultry products. The effects of probiotic (PrimaLac®), medicinal plant (Sangrovit®) and organic acid (Selko-pH®) as broiler feed additives on cecal colonization, and fecal excretion of broilers were studied. Other parameters such as performance, immune response and intestinal morphology were also determined. A total of 300 broiler chicks (Cobb 500) were divided into 5 groups. Groups consisted of unsupplemented feed (negative and positive controls), probiotic, medicinal plant and drinking water containing organic acid mixture. Except for the negative control group, all chickens were orally challenged with (109 cfu mL-1) Campylobacter jejuni at day 21. Cecal and fecal samples were collected for Campylobacter count. Body weight (BW), feed intake (FI) and feed conversion ratio (FCR) were determined weekly and cumulatively. BW and FI in the probiotic treated group were higher (P< 0.05) than the positive control group. On day 49 all supplemented treatments showed a reduction of Campylobacter colonization in cecal contents (P< 0.05). Fecal samples showed reductions (P< 0.05) on day 35 and 42. Villi height of duodenum and jejunum in the probiotic and medicinal plant treated groups were improved (P< 0.05). Immune response was significantly higher in these two groups (P< 0.05). These effects could be due to the antibacterial effects of the used feed supplements. Our results indicate that these feed additives could be potential treatments for reducing Campylobacter in the intestine of broilers. Probiotic and medicinal plant improve growth performance of these birds.

Received: 2010/12/2 | Accepted: 2011/12/24 | Published: 2012/11/21
---
---