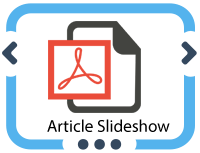 ---
Download citation:
BibTeX
|
RIS
|
EndNote
|
Medlars
|
ProCite
|
Reference Manager
|
RefWorks
Send citation to:



---
Kafi-Farashah F, Farazmand H, Vafaei-Shoushtari R, Golmohammadi G, Sanatgar E. Effects of Anti-Juvenile Hormone, Precocene-I, on Egg Development of Sunn Pest, Eurygaster integriceps, and Its Progenies. JAST. 2018; 20 (5) :979-986
URL:
http://journals.modares.ac.ir/article-23-20336-en.html
1- Department of Entomology, Islamic Azad University, Arak Branch, Islamic Republic of Iran.
2- Iranian Research Institute of Plant Protection, AREEO, Tehran, Islamic Republic of Iran.
The Sunn pest, Eurygaster integriceps Puton (Hemiptera: Scutelleridae), is a key pest of wheat in Iran. The nymphs and adults reduce wheat yield quality and quantity by feeding on leaves, stems, and grains. Pesticide application is the main method of Sunn pest control. Precocene, a juvenile hormone inhibitor, exerts cytotoxic effects on corpora allata of insects' species. . In this research, the effect of precocene-I (7-methoxy-2, 2-dimethyl chormene) on Sunn pest egg development and subsequent progenies was evaluated in the laboratory. Concentration range on eggs bioassay was 1, 5, 10, 20, and 50 µg mL-1. The results of bioassay tests on 2- and 5-day old eggs showed that LC50 values were 15.4 and 15 µg mL-1, respectively. Therefore, old eggs were more sensitive than young eggs. The effects of LC30 and LC50 of precocene-I on the egg and nymphal mortality were significantly stronger than the control, and the highest mortality rates in the first and third instars were 14.28 and 13.26%, respectively. Also, precocene-I did not affect embryonic period, but increased nymphal period (39.3 days), compared to the control (34.8 days). Morphological changes on nymphs that emerged from treated eggs included large wings and hemelytron. The fifth instars showed deformed scutellum. Also, typically, some old cuticules were not completely separated.
Article Type:
Research Paper
|
Received: 2017/01/10 | Accepted: 2017/09/19 | Published: 2018/08/20
---
---